FLYgene – sustainability and improved livelihood for smallholder insect producers in Kenya and Uganda
A new Danida project headed by Center for Quantitative Genetics and Genomics (QGG) aims to improve the quantity and quality of Black Soldier Fly products through selective breeding in Kenya and Uganda. The project results are expected to lead to job creation opportunities and climate-friendly bio-waste management in a circular bio economy, and covers several UN Sustainable Development Goals.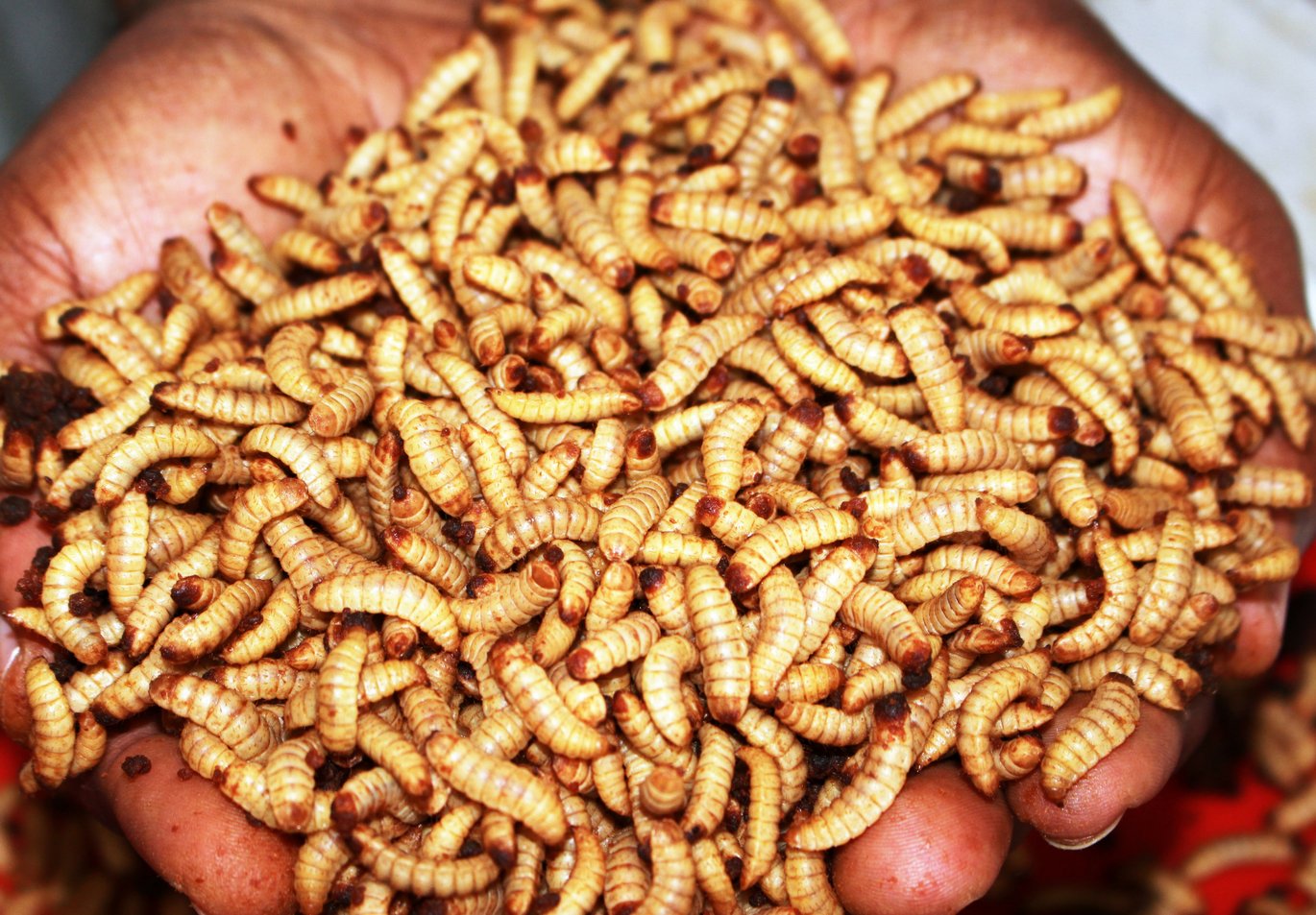 Breeding Black Soldier Flies (BSF) for feed is 'the new black' in livestock research. Research and industrial production of BSF for protein-rich feed is gaining popularity in Denmark. With increasing feed prices on conventional feed and climate impact, such as soya bean cakes imported from i.e. South America, breeding insects for livestock has many advantages. It can be done locally (no CO2 emissions from long transportation stretches) and in a little space (smallholders and landless men and women can make a living of breeding insects in their own backyard). Black Soldier Fly can live off local food waste that otherwise would have been destroyed.
According to the World Bank, Eastern Africa is one of the regions with the fastest growth in livestock production, especially poultry and pigs. Despite this growth, feed prices are rising and driving many farmers out of business, so a viable alternative is necessary. Breeding BSF in Kenya and Uganda is already a growing business with many smallholders, however still in its infancy. The problem lies mainly in BSF stocks bred on larvae captured in the wild. In order to develop the local BSF production in the two countries, it is necessary to improve the BSF stock genetically and implement breeding plans.
The main aim of the FLYgene project is to develop selective breeding plans of BSF in Kenya and Uganda, where commercial farms hold a nucleus stock to generate the genetic gain, and smallholders will have the role of multipliers and producers.
'- Among our main project objectives are the identification and prioritization of economically important BSF traits in both commercial and smallholder production systems in Kenya and Uganda. By developing innovative, large-scale phenotyping and rapid BSF family identification systems, as well as genomic tools for genetic, marker-based monitoring of the genetic diversity and tracing of pedigrees, we will be able to design BSF breeding programs focusing on both large-scale producers and smallholder farms as multipliers and producers,' explains assistant professor Grum Gebreyesus from QGG, and adds:
'-We hope that not only we will be able to raise awareness among BSF producers regarding the benefits of using genetically improved larvae stock to improve productivity and efficiency, but that the expected project outcome will also improve the livelihood of smallholders and landless men and women, who will be able to produce black soldier flies in their backyard.'
The commercial, large-scale producers and the smallholders will not be the only ones benefitting from the expected outcomes of the project. The insect breeding research in both Kenya and Uganda will also benefit:
'- We will build both physical and human capacity for insect breeding research in both countries,' project coordinator and senior researcher, Goutam Sahana explains. 'More precisely, 4 PhD students and 4 Master students will be enrolled in local universities in Kenya and Uganda, co-supervised by researchers from QGG and with a research stay of at least one year at Aarhus University, and 3 research assistants will be employed in Kenya and Uganda,' he says, and adds:
'-Furthermore, there will be technical training of farmers and researchers in both countries'.
The project will contribute to several of the United Nations' sustainable development goals (SDGs), including poverty alleviation (SDG1), food security (SDG2), gender equality (SDG5), decent work and economic growth (SDG8), sustainable consumption and production patterns (SDG12), climate action (SDG13), quality education (PhD training; SDG4), and the establishment of partnerships (SGD17).
---
Additional information

We strive to ensure that all our articles live up to the Danish universities' principles for good research communication (scroll down to find the English version on the web site). Because of this, the article will be supplemented with the following information:

Study type

In-field genetic study of the Black Soldier Fly in Kenya and Uganda

Funding

DANIDA Fellowship Center 12 mil. DKK

Collaborators

Project participants FLYgene

Aarhus University, Center for Quantitative Genetics and Genomics (AU-QGG)

Aarhus University, Electronics and Computer Engineering (AU-ECE)

Copenhagen University, Department of Nutrition, Exercise and Sports

Makerere University, Electronics and Computer Engineering (MU-ECE)

Makerere University, Department of Food Technology & Nutrition

Makerere University, Department of Agricultural Production (MU-DAP)

Jomo Kenyatta University of Agriculture and Technology (JKUAT), Department of Biochemistry

University of Nairobi, Department of Animal Production

University of Nairobi, Department of Food Science, Nutrition and Technology

International Center for Insect Physiology and Ecology (ICIPE)

InsectiPro ltd. Private sector partner.

Marula ProTeen ltd. Private sector partner.

Conflicts of interest

No conflict of interest, researchers have the full freedom to take independent decisions and conduct impartial research.

Read more

Contact

Senior researcher Goutam Sahana

goutam.sahana@qgg.au.dk
+45 30577159

Full project name and period

Sustainable and efficient insect production for livestock feed through selective breeding (FLYgene).

The project runs from April 2022 to March 2027